The Road Goes On Forever
From our life in this world, to our life in the next, I believe we travel on for all eternity if we choose the right path to travel. I'd be willing to bet when given the keys to our bikes in the next life, that the traffic is better and the pavement is smoother. You can rest assured, it will be the ride of your life!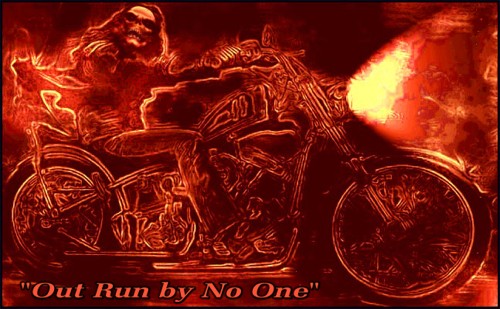 ------------The party's just starting when this rider pulls up alongside.-------------
Turn The Page!
Next Picture: Crash & Burn
Home : Spirit's HomePage